Here's how to handle the most common health and safety hazards on house building sites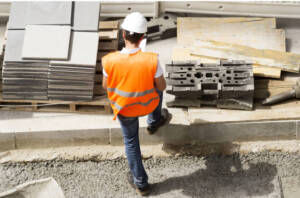 Construction of any sort requires a lot of planning, patience, resources, time and management. In addition to being very difficult, construction jobs are really dangerous too. There are several health and safety hazards present on the site which can really cause serious injuries. Every year, tens of thousands of workers get injured while working on construction sites, all over the world. Construction jobs, due to all these hazards are difficult to carry out and can also, at times, prove to be one of the most dangerous jobs. Which is why health and safety courses are so important to keep workers out of dangers and hazards, which is something offered by SB Skills Solutions Ltd.
While many injuries happen on construction sites, each year, thousands of workers get injured during their house building projects. According to the statistics revealed by the Health and Safety Executive, during the year 2016-2017, around 1200 of injuries that took place on house building sites, were due to slips, trips or falls.
According to the National House Building Council (NHBC), most of these injuries or accidents could be averted by the effective and efficient management of the working areas and all the access routes. The estimates reveal that around 2.3 million working days are lost each year in the construction field due to workplace injuries, which comprise around 17% of the mix and illness caused by work-related activities, which comprise around a massive 83% in the mix.
Read the full article to learn more about the most common hazards on house building sites and how to handle them effectively!
NHBC highlights the most frequently reported items in the final quarter of 2017:
Workers working on the scaffold with no guardrails in place;
No fall protection on open stairwells;
Access routes blocked with site materials;
No eye protection is worn when using a Paslode nail gun;
NHBC Health and safety advisers can provide coaching and advice to site managers, and when the right measures are in place, the safety of a site can be dramatically improved.
Stephen Ashworth, Health & Safety Services Manager, said, "Over recent years, we have seen big improvements with regards to safety on-site and the number of injuries to construction workers has reduced.