You need a Green CSCS Card to get on-site
You may have found that you need to get yourself a green CSCS card to get on-site initially, but it isn't that clear how to obtain one. Well, this is the straightforward way to get yourself on-site and working.
The benefits of a Green CSCS Labourer Card
You may be thinking, since it's not a legal requirement to hold a CSCS card on-site, you don't need one. That's true, you don't need one however, you will find that employers are reluctant to take on employees who don't hold a CSCS card. This is because it's far more beneficial to employers to hire staff with a CSCS card. So how does it benefit you?
Competency
The CSCS card shows competency within the construction industry. Rather than carrying round a CV with all of your qualifications, this small card will show employers that you have achieved a certain standard of competency within the industry.
Productivity
Your productivity on-site will be increased as you will be more familiar with the best and safest practices in the workplace. It will benefit your colleagues as well as they won't be held up correcting unsafe practices.
Employability
It's no secret that employers prefer hiring applicants with a CSCS labourers card over applicants without it. It shows that you are up to an industry-standard and you won't be causing safety issues, potentially opening the company up to problems in the future.
Safety
You will be less likely to have a workplace accident. This card won't protect you from injuries but the training you will undertake on the course will make you more aware of how injuries can happen on a live construction site.
Higher Pay
We know that this is one of the most eye-catching parts of the Green CSCS labourers card, but we had to make you read through the other benefits first. Saving the best for last, it's no secret that employers are willing to pay more qualified staff a higher wage. This also comes with the ability to work on large sites rather than small domestic developments.
The qualifications
You may already know that you need a Level 1 Award in Health and Safety in a Construction Environment. But what does that mean? A Level 1 Award in Health and Safety is the initial qualification that shows that you understand basic health and safety on a construction site. We recommend the one-day NPORS S001 Site Safety Awareness course as it is relatively cheap and only a one-day course which means you can get into work as soon as possible. Once you pass this course you will receive an NPORS certificate which you will use in your application for a Green CSCS Card.
What about the touchscreen test?
You may have heard the term touchscreen test used by people in the industry. All it means is the Health, Safety and Environment test. This is a short test carried out at a Pearson Vue test centre which tests your knowledge of basic health and safety. You must achieve 45 out of 50 correct answers in the test in order to pass and then you are over the hardest parts of obtaining your Green CSCS Card.
How to apply for my CSCS Card
If you apply for a CSCS Worker Green Card, you will need NVQ Level 1 certification. To apply for your Green CSCS Card, you simply have to email CSCS on cscs@citb.co.uk with a copy of your NVQ Level 1 Award in Health and Safety (which attests your general competence in Health and Safety in Construction). Then call CSCS on 0344 994 4777 in order to pay for your card. You can pay over the phone or by cheque and it is only £36. So what are you waiting for? Get your CSCS Card today and get on-site!
Do I need to revise for the tests?
It's always a great idea to revise for any test that you undertake, but with the NPORS S001 Site Safety Awareness, you'll learn everything you need on the day. With a pass rate of almost 100%, we're sure that this course is for everyone!
You may find that you need to revise before you undertake the Health, Safety and Environment test for operatives as there isn't any preparation given to you before. You can find revision online or by buying the official book or disc.
Further Progression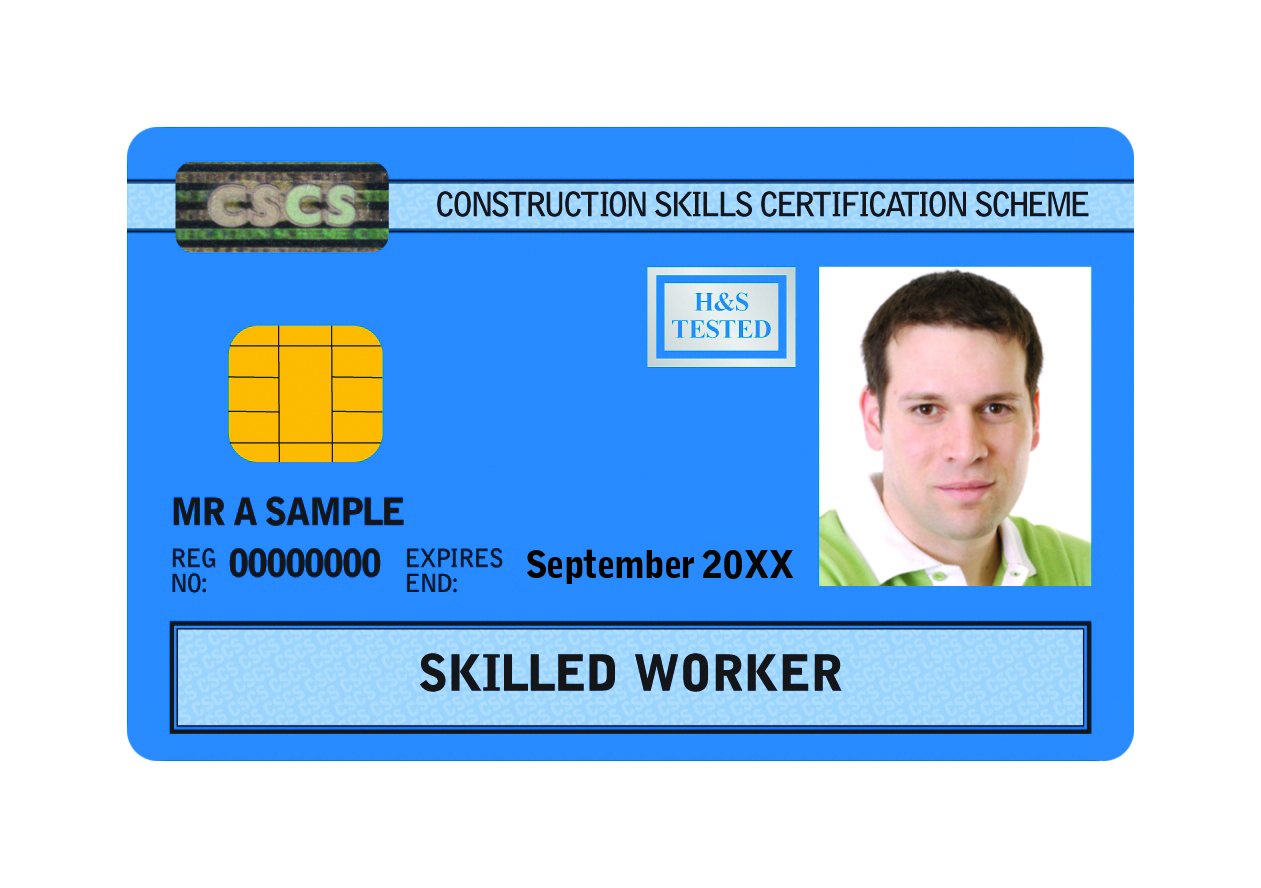 The Green CSCS card is just one of many cards in the CSCS card scheme. The next step for many in the industry is to undertake a Level 2 NVQ in a trade of choice. From here, the sky is the limit for you, with the right training and the right NVQs the Black Managers CSCS card could be yours in no time!
Of course, you may not want to progress to a higher level CSCS card, you could be getting it alongside your CPCS, NPORS or any other card you could think of. Whatever your reason for getting the Green CSCS card, SB Skills Solutions are always on hand to answer any of your questions and advise you on the best course to progress your career further.
The easiest way to get your Green CSCS Card
If you've read all of this and think it sounds too much, SB Skills can help you out. Our team are on hand to help you out in any way possible to make sure you can get started as soon as possible. SB Skills are experienced in all aspects of the Green CSCS card and can handle every single part of the application process for you. All you have to do is show up, listen and pass the tests! Speak to our team on 01695 558 420 to find out how we can help you out.