The telehandler is a highly versatile piece of equipment. It is a telescopic forklift that can lift loads and extend or retract its telescopic arms to adjust its maximum reach and lift height.
The main use for a telehandler is to lift pallets, with the ability to suspend loads with a chain or shift heavy loads to areas that otherwise would be difficult to reach. You can train to become a telehandler operator by taking an accredited CPCS course or an NPORS course, which will give you the skills you need, and the certification to prove you have them
How Does a Telehandler Work?
The telehandler has a range of capabilities, making it suitable for various work environments, such as:
Construction
Agriculture
Waste and recycling.
The equipment features a telescopic boom, and you can add various attachments to this, for different lifting functions, suspending loads etc.
Consequently, the telehandler is suitable for working across a diverse selection of sites, environments and terrains.
The functions that the telehandlers perform can replicate the work of a forklift, crane, by adding the appropriate attachment. Changing these attachments is a quick process, due to the design of the telehandler, which makes the equipment all the more useful and versatile.
This quick hitch design feature means that the telehandler operator can switch functions on demand, minimising the time and effort involved in carrying out tasks and transporting heavy loads, which would otherwise involve using more than one type of machine.
What Types of Attachments Does a Telehandler Use?
Along with its telescopic boom, the telehandler's attachments are the key to its adaptability and versatility.
These attachments include:
Fork carriage
Crane jib
Bucket
Bucket and claw
Lifting hook
These attachments give the telehandler the capability to carry out many different tasks, lifting materials such as:
Pallets
Concrete blocks
Timber
Industrial pipework
Packaged goods.
With the addition of a crane jib, the telehandler can pick and lift extremely heavy loads, accessing site areas where a conventional forklift would not be able to go.
Bucket attachments come in various sizes and designs, giving the telehandler the capacity to carry materials such as sand and water safely and securely. There are buckets designed for lifting and carrying heavy duty materials and waste.
What is the Difference Between a Forklift and a Telehandler?
Both forklifts and telehandlers lift heavy loads, but there are crucial differences between them.
Forklifts only use forks, which will lift loads up and down. With telehandlers, you have the option of telescopic booms, to which you can fit many different attachments.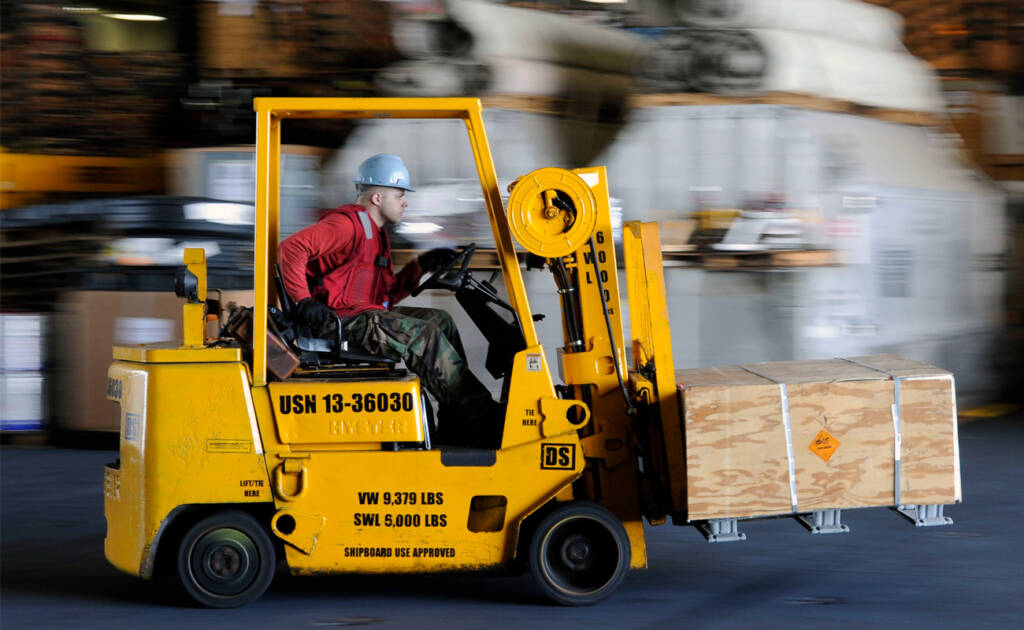 While the telehandler can act as a forklift, it can also carry a broader range of materials, and lift and place them in areas that are not accessible by conventional forklift. The telehandler can act as a mini-crane.
Telehandlers are better suited to outdoor areas and large construction sites, while forklifts are at their most efficient in warehouse and factory environments.
On construction sites, telescopic handlers can help to minimise equipment volumes that need to be transported, providing an all-in-one solution.
Main uses of telehandlers are:
Moving heavy loads
Lifting and placing loads that forklifts cannot reach
Cleaning up sites
Waste transportation.
What Training Does Operating a Telehandler Require?
Operators must have the right training. This training involves them understanding how the equipment works and how to operate it safely, while complying with regulations.
The telehandler is a complex piece of equipment and has the potential to be a danger to operators and other workers on site.
The HSE highlights the most dangerous telehandler hazards occurring when moving or lifting, and both require risk assessment and the right control measures.
Training for telehandler operators establishes and reinforces a safety mindset, so that they understand what daily checks they must make, and how to manoeuvre and operate the equipment safely.
They will learn what correct speeds to operate at, and what regulations they must comply with. They will understand the impact of different ground conditions and visibility on safe operations of the telehandler.
The telehandler has various hydraulic functions, which the operator must learn and understand, including extending and retracting the boom, tilting and lifting the forks.
To work on a site as telehandler, SB Skills Solutions offers a few training options:
Upon completing an accredited telehandler course, you can then get a relevant operator card.
However, telehandler training is flexible, with both fully comprehensive and shorter refresher courses available, depending on the skill level and experience of the individual candidate.
The telehandler operator performs a crucial role in the workplace, making this a valued and frequently in-demand position.
If you want to work in construction and develop a career as a telehandler, you will require the right qualifications. These will demonstrate to employers that you have the right skills for the job.
For more information about telescopic handler training, please call us 01695 558420 or complete our online contact form, and we will be in touch as soon as possible.