Construction site managers are responsible for small sections of a construction project all the way through to management of entire development projects. This role is diverse and not for everyone, but if you feel that you can take on the responsibility of a site manager then look no further, we have the only guide you'll need to become a site manager. Use this as your map to your future site management job!
How much does a construction site manager earn?
The part you've all been looking for, so we will get it over with now. A construction site manager can earn from £42,500 to £65000 per year!
What qualifications do construction site managers need?
Construction site managers need higher level qualifications than most site workers as they are responsible for everything on site. If you already work within the construction industry, you may be able to become a construction site manager by completing some courses. The qualifications you'll need to become a site manager are:
and you may need:
Confined Spaces (If it applies to the site)
Qualifications in the work being carried out
SMSTS
The Site Manager Safety Training Scheme (SMSTS) is a management course designed to teach managers or potential managers, the legislation involved in the building, construction and civil engineering industries. Construction Site Managers will also learn the importance of carrying out risk assessments, putting control measures in place and adhering to health and safety regulations in order to create a culture of safety awareness.
The SMSTS course is a 5-day classroom-based learning experience that is valid for 5 years. This can be renewed with a short 2-day refresher.
NVQ Level 6 in Construction Site Management
The NVQ Level 6 in Construction Site Management is one of the highest levels available and is equivalent to a bachelors degree. Taking around 6-months to complete, this course is an in-depth assessment of your competency at construction site management. This is one of the ultimate NVQs in the construction industry with very few above it.
Not only does this NVQ in construction site management prove you are a competent site manager, you are then able to apply for your Black CSCS managers card which can be used to access construction sites and work as a manager.
What is the black CSCS card and why do you need it?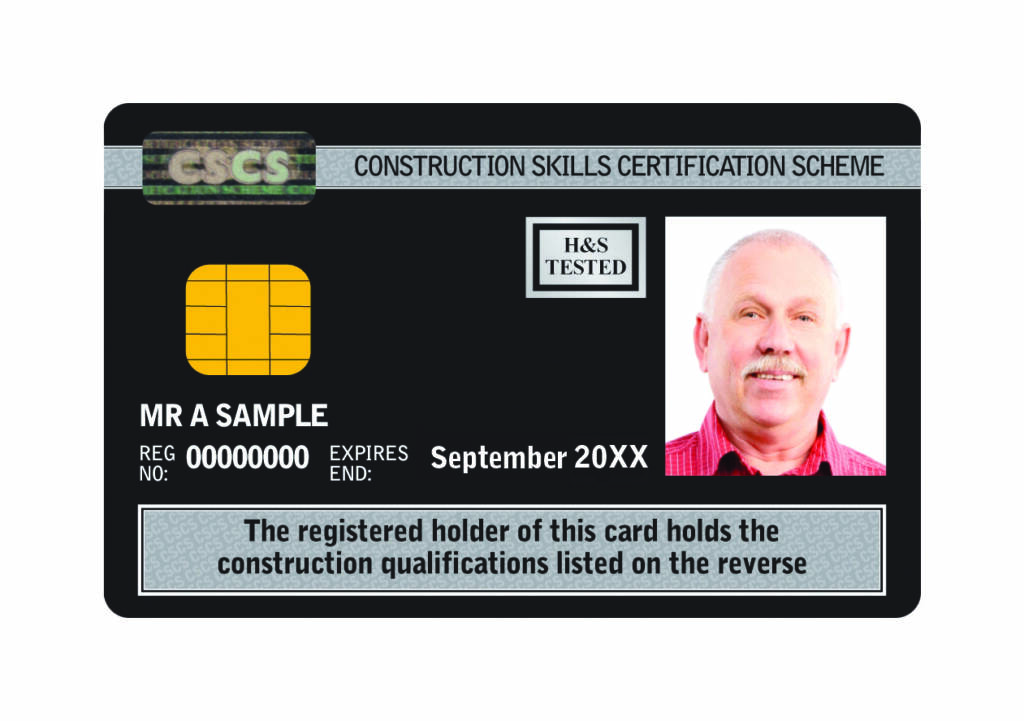 The Black CSCS Card is a construction site manager card that proves your competency in managing sites. This card proves to employers that you are qualified for the job and you can work safely on a construction site.
Employers need to prove that they are compliant with Construction Design and Management regulations (CDM) which aims to ensure everyone has the correct skills and qualifications for the job role they are completing.
Having the Black CSCS Card has also shown to increase your earning potential and job offers. Employers like to see that a potential employee is competent already and this card shows just that. Employers will know that after a short company induction, you'll be ready to hit the ground running and won't need your hand, held every step of the way.
How to get a Construction Site Manager job
Getting a job as a construction site manager may seem daunting, but with the right skills and qualifications, which we can make sure you have, you'll be there in no time. There are a few routes that you can take to becoming a construction site manager, the first route is the apprenticeship route. This may sound like starting at the bottom but it can be a faster route than others.
Through the apprenticeship route, you can start at any point you want, depending on your grades. If you have 5 GCSEs you can start at the Level 2, however, if you have A-levels, it is possible to start at the manager apprenticeship in many cases. This means that you will be on a fast track to management with all of your qualifications included.
If you'd rather take a more traditional route, finding a job in a trade. From there you can take courses that will upskill you and work your way up to management. This could be a lengthy process, but chances are if you're reading this, you're almost there and looking to progress. From this point, you should undertake your SMSTS course and look to achieve your Black CSCS card.
A university route is also an option as it will teach you everything about construction site management. The only downside to this route is that you won't be able to apply for the black CSCS card. However, you can apply for the academically qualified card which is also a very prestigious card.